Application Field:
Marine, Offshore, Industry, Commercial
Certification:
ISO, CE, BV, CCS, Dnv
Cooling Capacity:
100-1000kw
Available Refrigerant:
R22, R407c, R410A, etc
Available Material:
Steel, Stainless Steel, Copper, Aluminum
Special Usage:
Marine Vessel
Other Cooling Type:
Marine Water Cooling
Transport Package:
Export Wooden Case
Water cooling shell and tube condenser for cooling system
ABOUT PRODUCT
It's the evaporator that the cold water flows in the tube and the refrigerant evaporates in the shell.
It's one of the main styles of refrigerating unit that cool the secondary refrigerant.
It commonly adopt horizontal type, which has the characteristic of effective heat transfer, compact structure, small occupied area and easy installation etc.
Features :
 
 1) 
simple structure , convenient cleaning 
   
2)Â 
high heat transferring efficiency . 
   
3)
 strong adaptability 
 
Material :Tube 
: copper , 
Shell
 : carbon steel , stainless steel 
Tube sheet:
 stainless steel
Typical applications 1-
Process liquid or gas cooling
2-
Process or refrigerant vapor or steam condensing
3-
Process liquid, steam or refrigerant evaporation
4-
Process heat removal and preheating of feed water
5-
Thermal energy conservation efforts, heat recovery
6-
Compressor, turbine and engine cooling, oil and jacket water 
7-
Hydraulic and lube oil cooling
Advantages
1
.Less expensive
as compared to other type coolers.
2.Can be used in systems with
a wide range operating temperatures and pressures
.
3.
Pressure drop
across a shell and tube heat exchangers is
less
.
4.Tube leaks are easily located and plugged since
pressure test is comparatively easy
.
5.
Tubular coolers
in refrigeration system can act as
receiver also
.
6.Using sacrificial anodes protects the whole cooling system
against corrosion.
7.Extended heat transfer surfaces (fins) can be used to enhance heat transfer.
8.
Cleaning and repair
are relatively
straightforward
, because the equipment
can be dismantled
for this purpose
9.The heat exchanger has two type including
horizontal and vertical styles
, so it can be installed in different locations conveniently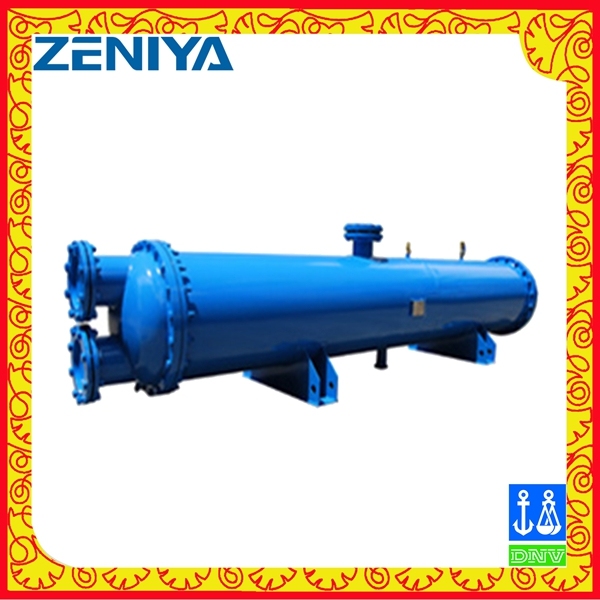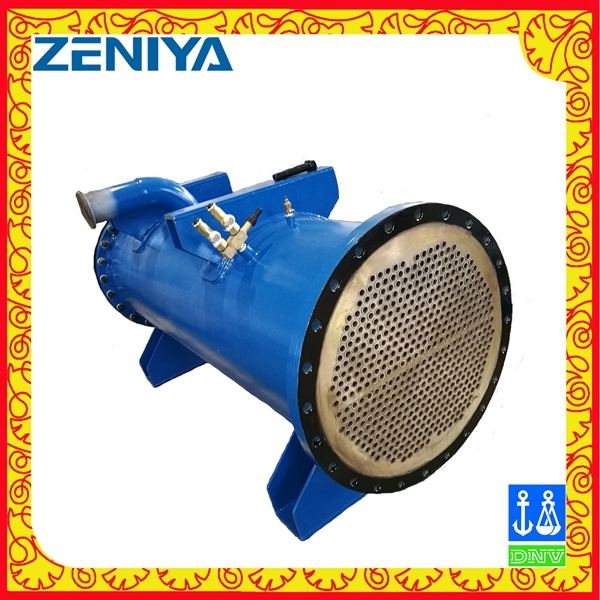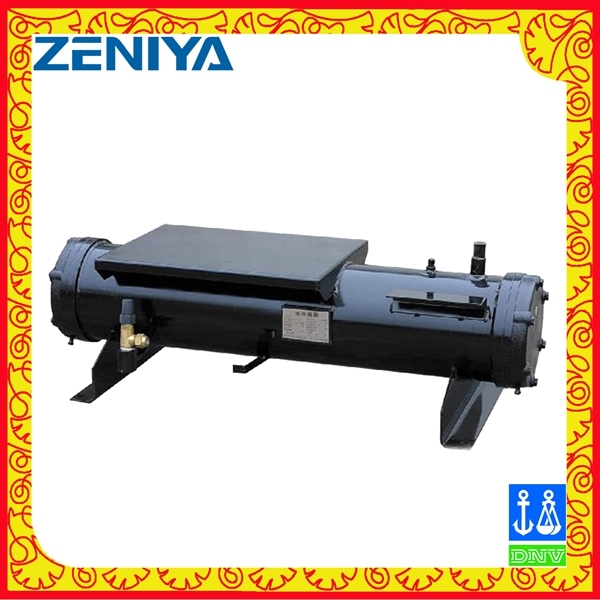 ABOUT COMPANY
Zeniya Refrigeration and Air Condition Equipment Co., Ltd is a manufacturer established in 2007.
Plant area 10000m3
Production value USD 4,000,000
Zeniya own testing lab, various CNC machine, and can provide perfect after-sale service.
We focus on quality improvement and cost control. That's why we were born as marine air conditioner OEM factory and developping into top supplier of marine air conditioner in China.
Now we expand our business into air conditioning and refrigeration application in various area such as building, agriculture, commerical, industry etc.  
Your confusions will get prompt attention.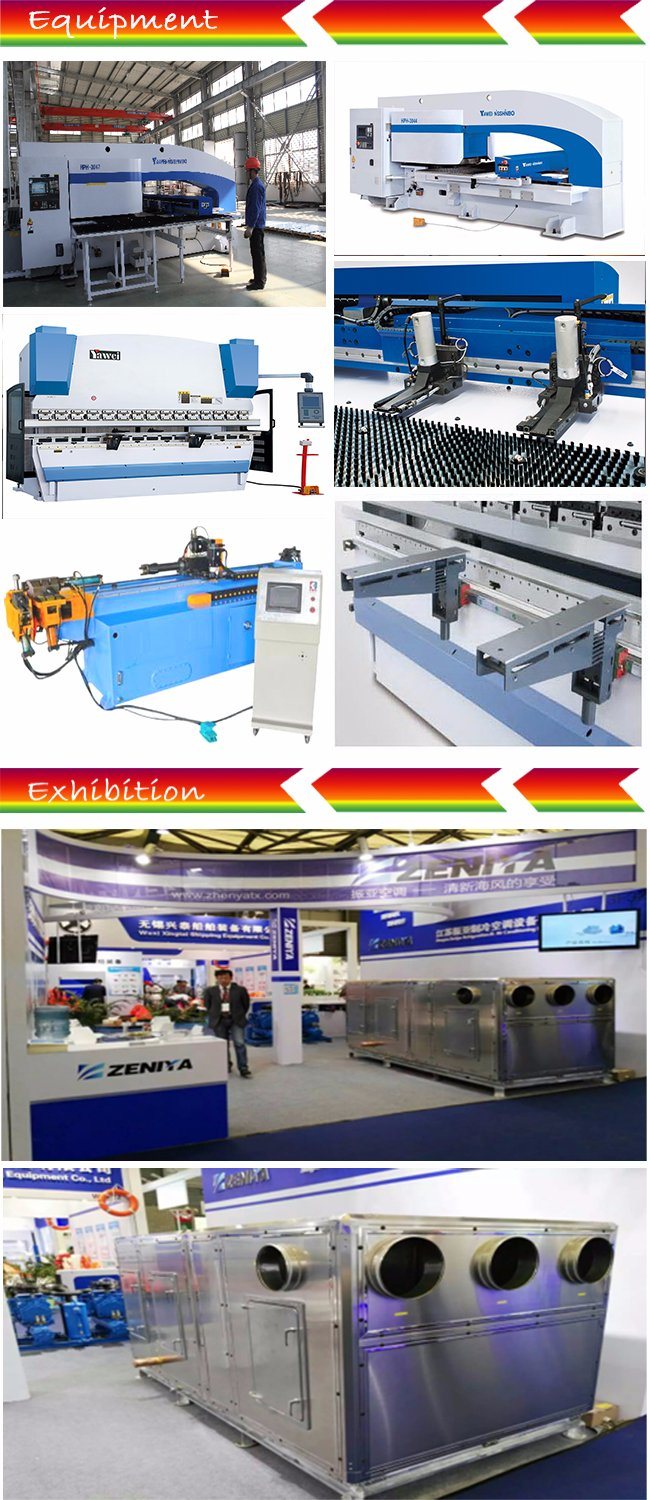 Downhole Tools contain downhole Drilling Motors, downhole Motors For Workover and equal wall thickness Downhole Motors. Downhole tools are the equipments for both drilling wells and well workover. Downhole tools have combinations. When selecting the downhole tools and its combination, you should work out drilling program, full consider hole size, hole trace, bit type, specification, formation structure and hydraulic calculation.

Downhole Tools
Downhole Tools,Anti-Friction Down Hole Motor,Shock Absorbing Down Hole Motor,Salvage Tool,Oil Pipe
Weifang Shengde Petroleum Machinery Manufacturing Co., Ltd. , http://www.sdpetromachine.com