From September 1st to April 4th, 2014, the 20th Lutai Economic and Trade Fair was held at the Lutai Convention and Exhibition Center. As the leading enterprise of Weifang, Weichai Power brought eight models of four engines and two models of Yingzhi G3 to the public. The exhibition fully demonstrated the strength of local companies.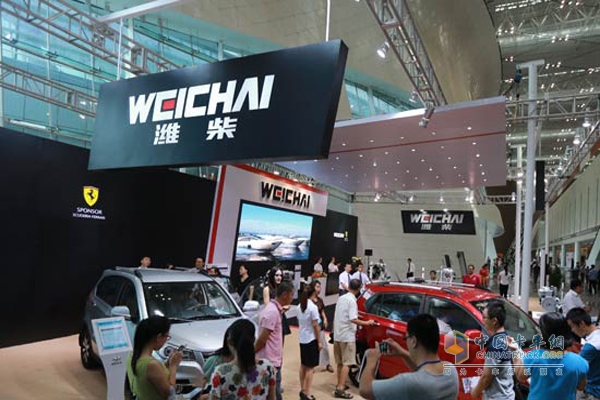 Weichai Power Explodes Cross-Strait Exposition
In this exhibition, as a local company, the Weichai Power Exhibition Zone is located at the entrance of the Lutai Convention and Exhibition Center. It covers an area of ​​300 square meters, eight national four engines, two newly-listed Yingzhi G3, and a "tall" international brand. The propaganda film co-operating with Ferrari attracted Taiwanese merchants attending the Lutai-Taiwan economic and trade fair. It also caused a stir among local residents in Weifang.
An old retired Weichai employee came to the engine stand and said that he must look at the current appearance of the Weichai Steyr engine. He looked at the "new members" of the Weichai engine family. The old man was filled with emotions. Consecutive claims and the introduction of the year can not be the same day. The WP3, WP4, WP5, WP6, WP7, WP10, WP12, and WP13 engines displayed at this time have displacements of 3L-13L, all emission standards have reached the fourth level, and the supporting scope covers heavy trucks, construction machinery, passenger cars, and other fields. Fully demonstrate the development direction of Weichai's full range of the entire field.
The Yingzhi G3's debut was even more eye-catching. As the city's small SUV, its dynamic and fashionable styling has attracted many citizens to come to inquire about the price and configuration, and everyone waited in line to get on the train to test drive. The scene was hot.
It is understood that the Expo will continue from September 1 to September 4 with four major function areas for cultural and intangible cultural heritage, leisure and health, modern agriculture and food, and scientific and technological innovation across the Taiwan Strait. The exhibition area will reach 40,000 square meters. Meter.
hydraulic sprayer for sanitary disinfection for high production contractor who are spraying outdoor / exterior painting, industrial protection coating and terrace paint. It is ideal solution for medium to large projects.Honda engine maintains the high performance. It can paint wear-resistant paint painting.
Hydraulic Airless Sprayers Advantage
1) Powerful high-performance pump
The hydraulic piston pump can spray high viscosity materials easily.
2) Hydraulic drive slow down the piston movement, which reduce the equipment abrasion
3) High Capacity Cooling System
The premium cooling system allows the pump to run cooler and more efficiently
4) Honda Engine
Honda engines are reliable, high-performance, and easy to start
5) Indoor and Outdoor Use
Gas engine enable the painter to move the equipment anywhere.
Hydraulic Airless Sprayers
Hydraulic Airless Sprayers,Hydraulic Airless Paint Sprayer,Airless Sprayer With Hydraulic Pump,Hydraulic High Pressure Airless Sprayer
Fuzhou HVBAN Mechanical Equipment Co., Ltd. , http://www.hi-sprayer.com