Shaanxi Zhongqi 2009 Business Conference was held in Xi'an Euro-Asia Forum. The theme of this event was "To unite forces and promote development to seize the opportunity to win the future." Distributors, service providers, refitting companies, and accessories dealers from Shaanxi Province across the country A total of more than 1,300 people from all walks of life, including business, financial institutions, military representatives, news media, and foreign agents, gathered in Xi'an to discuss plans for 2009. Yuan Hongming, general manager of Shaanxi Auto Group, presided over the meeting and made a report on Shaanxi Auto's marketing work in 2009 with the theme of "Change Marketing, Winning 2009".
Fang Hongwei, chairman of Shaanxi Automobile Group, delivered an important speech and pointed out that in 2009, in the face of complex domestic and international market conditions, Shaanxi Automobile Group will promote "service-oriented manufacturing" business model, integrate resources externally, establish service platforms, and innovate in services. Value, to achieve a win-win situation between enterprises and users. Shaanxi Auto's service-oriented manufacturing business model not only can effectively solve customer's individualized demands, but also clearly assumes the company's social responsibilities. It also sets up a larger service platform for product development, sales, use, and supply chain to solve the problem for users. Practical problems create more room for development for partners.
The biggest highlight of the Shaanxi Automobile Business Club is the launch of a comprehensive upgrade of 09 fuel-saving expert products, of which 09 second-generation national triple card created a new era of China's heavy truck "smart fuel economy." The high-end products of Shaanxi Steam Cummins "double crown" heavy truck to "full-time champion + save the championship" for users to crack the high efficiency of logistics transport problems. The high-end product DeLong F3000 also received widespread praise from delegates for its leading high-end heavy truck technology. According to Wang Xiaofeng, chief engineer of Shaanxi Auto and president of Auto Research Institute, in the product report of 2009, Shaanxi Automobile's second-generation national triple card is characterized by "smart three-edged swordsman" and "seven-piece intelligent management." The excellent cooperation has achieved a number of breakthroughs in smart fuel-efficient technologies. It is about 15% less efficient than mechanical power-duty trucks, bringing a new boon to users with ultra-low fuel consumption. Among them, "smart fuel-saving three Musketeers" refers to the multi-power fuel-saving switch, fuel-efficient 1 +1 (oil-saving thermostat fan and fuel-cutting cylinder technology), dewatering assured filter, plus the international leading common rail system in stages of management, fuel consumption Management, speed management, location management, vehicle security, anomaly reminder, remote diagnostics seven functions, innovative fleet management model to ensure maximum operating income.
During the meeting, Shaanxi Automobile specially invited experts to analyze the market in 2009 and help partners such as dealers, refitting plants and service stations to scientifically cope with the financial crisis and achieve common development. Li Weili, Director of the Information Resource Development Department of the National Information Center, analyzed the macroeconomic situation in 2009, various types of business opportunities bred in the heavy truck market, and how to deal with them; Dr. Li Gang of the School of Management of Xi'an Jiaotong University introduced how to realize service manufacturing in the company's sales service chain. "To jointly create an efficient service platform.
In addition, Shaanxi Automobile and Pacific Insurance Company and Beijing Gantai Insurance Brokers Co., Ltd. held a signing ceremony for the sale of vehicle insurance business tripartite cooperation agreement, providing users with value-added convenience such as fixed-point damage control, limited-time maintenance, maintenance-free maintenance fees, and free agency claims procedures. Efficient integration services. Subsequently, Shaanxi Automobile and China National Bank Financial Leasing Co., Ltd. held a signing ceremony for sales financing services to further expand and enrich the connotation of financial services, build a richer financial platform, and provide financial services to the general public to provide convenient and convenient financial support. We will implement the government's positive response to the policy of "expanding domestic demand and ensuring growth". A group of cooperatives that have made outstanding contributions to Shaanxi Auto have also been honored by the conference. Chen Qiyuan, Party Secretary of Shaanxi Automobile Group, read out the winners. Fang Hongwei, Chairman of Shaanxi Automobile Group, Yuan Hongming, General Manager, and Chen Juyuan, Party Secretary are the award-winning dealers and modified car manufacturers. , service providers, accessories dealers awarded medals and awards.
[next] In 2008, China's heavy truck market experienced a complex situation of heavy fire, especially in the second half of the year. Due to the impact of the international financial crisis and the implementation of the National III Standard, monthly sales of heavy truck companies in China fell to the lowest level in three years. Valley, market demand is sluggish. Facing the declining trend of the entire industry, Shaanxi Steam actively responded to, took decisive measures to strengthen the fight against the market, and achieved a good situation of rising market share. According to statistics, Shaanxi Automobile produced and sold 76,000 vehicles in 2008, of which 66,000 were heavy trucks, an increase of more than 10% year-on-year, and the market share rose to 12.22%.
On September 1, 2008, Shaanxi Automobile's second-generation national triple card was newly launched, causing a strong sensation in the industry. Its highly advantageous multi-state fuel-saving switch solved the problem of fuel consumption in various operating environments with no load, light load, and full load. And the intelligent control program upgraded to the 7th edition will accurately control the fuel injection system to milligrams and continue to write a new fuel-saving legend. This is the spokesman for China's fuel-saving heavy truck. Since it set off a fuel-saving storm in 2006 and 2007, Shaanxi Steam has once again created a fuel-saving myth that has been surprising in the industry. In addition, the Shaanxi Auto Country Triple Card, which is represented by an electronically controlled high pressure common rail, has been widely welcomed in the international market. It has exported more than 13,000 units and has a maximum order of 3,200 units throughout the year. It is expected that Shaanxi's exports will exceed 20,000 units in 2009.
To "strengthen the value for the user" and strengthen the product, the care of the customer in every possible way, it will undoubtedly become a true portrayal of Shaanxi Auto in 2008. Following the successful publication of the Blue Book on the Survival of Truck Drivers in China and the launch of the first "China Truck Drivers Festival," on April 22, 2008, Shaanxi Automobile initiated the Call for "The Song of Chinese Truck Drivers" to the world on September 28, 2008. At the second "China Truck Driver's Festival", "Chinese truck driver song - brighter future" was launched. 13 million truck drivers finally got their own songs, which improved the social status of the truck driver group. Shaanxi Automobile also became a Chinese truck. The birthplace of culture.
One hundred fans compete for the best, and the one who sails for the first time. Opportunity is greater than the challenge in 2009, Shaanxi Auto enhances the core technology competitiveness of enterprises, enhances the overall strength of the enterprise, strives hard for internal strength, cooperates win-win, faces competition, strengthens the brand, advances the business model of "service-oriented manufacturing", and continues to write "Shaanxi Steam Speed". ", and then a new glory.
Benz Brake Pads
We can offer European vehicle Benz all the series Brake Pad.Such as Mercedes Benz 190/W201 brake pads, Mercedes Benz 200-300E/W123 brake pads, Mercedes Benz 200-500E/W124 brake pads, Mercedes Benz 280S-450SEL/W116 brake pads, Mercedes Benz 260SE-560SEC/W126 brake pads, Mercedes Benz 280SL/SLC-500SL/R107 brake pads, Mercedes Benz 280SL/SLC-600SL/R129 brake pads, Mercedes Benz 280S W140 brake pads, Mercedes Benz A class /W168 W169 brake pads, Mercedes Benz B class /W245 brake pads, Mercedes Benz C class /W202 W204 brake pads, Mercedes Benz C140 CL203 brake pads.
Our friction material can make it according your requirments .
Material containe
Semi-Metallic brake pads , Ceramic brake pads, low metallic brake pad
we gurantee supply the brake pads no nosie ,no asbestos ,long-service ,low dust.
Our brake pads' range is more than 1500 types ,If you need more items ,please send me your query list to my mail account ,i will make quoation according to your item number,such as

OEM NO,FMSI NO.,FDB NO.,AK NO,MK NO,LUCUS NO,WP NO ,LPR NO.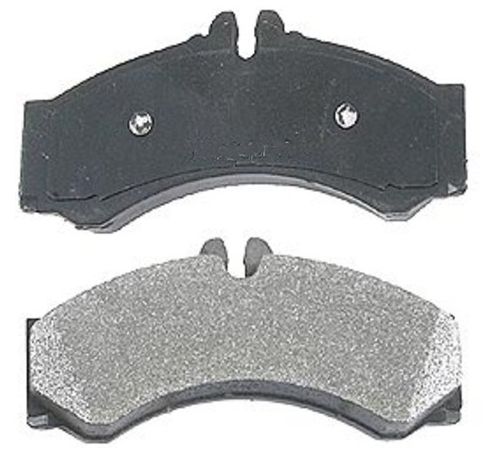 <
Yancheng

Jolin

Auto

Parts

Co.,

LTD

Email/Skype

:

angie@autopartsjolin.com

FAX:

0515-88280889
ITEM
FMSI

NO.
FDB
REMSA
LUCAS
MINTEX
OE

NO.
Vehicle
1
D31-7255
FDB002/FDB190
006.00
GDB656
MDB1002
1605710/2724631/77012011159
Audi

BMW

Mercedes-Benz

Saab

Opel
2
D100-7036


010.00
GDB141
MDB1180


Mercedes-Benz
3
D145-7036
FDB129/FDB143
010.20
GDB242
MDB1114
4206320
Mercedes-Benz
4
D145-7111
FDB243
010.40
GDB264
MDB1180
0004205920
Mercedes-Benz
5
D487-7367
FDB669/FDB981
284.00
GDB817
MDB1402
0004209120
BMW

Mercedes-Benz
6
D561-7440
FDB1037/FDB646
379.00
GDB1318/GDB962
MDB1503
0024201520
MercedesBenz
7
D561-7525
FDB646
379.00
GDB1318/GDB962
MDB1503
0024201520
MercedesBenz
8
D561-7538
FDB1037
379.00
GDB962
MDB1724
0024201920
MercedesBenz
9
D577-7457
FDB800
420.00
GDB113
MDB1625
24200420
MercedesBenz
10
FVC239A


047.30
GDB317
MDB1585
14201420
Mercedes-Benz
11
FDB321
FDB643
129.00
GDB747
MDB1204/1863
41060-C7190
Mercedes

Benz

Saab
12
FDB1038


578.00
GDB1220
MDB1739
24209920
Mercedes-Benz
13
GDB1289
FDB1044








Mercedes-Benz
















Mercedes Benz Brake Pad,Mercedes Benz Fusion Brake Pads,Mercedes Benz Focus Brake Pads,Mercedes Benz Fiesta Brake Pads
YanCheng Jolin Auto parts CO.,Ltd. , http://www.brakepadshoe.com