Recently, the world's leading commercial vehicle technology leader and first-tier supplier WABCO Automotive Control Systems recently announced that it has acquired Shandong Shandong Mingshui Auto Parts Co., Ltd. for Shandong Weiming Automotive Products Co., Ltd. (SWAP) 30 % of the equity, so far, Shandong Weiming Automotive Products Co., Ltd. has become a wholly owned subsidiary of WABCO. The equity change was completed on August 30, 2013 and was approved by the local authorities.
As previously announced, in 1996, WABCO and Shandong Mingshui Auto Parts Co., Ltd. jointly established Shandong Weiming Automotive Products Co., Ltd. With Lean Six Sigma production, Shandong Weiming Automotive Products Co., Ltd. has gradually developed into a leading supplier of commercial trucks , trailers and passenger car manufacturers in China, providing them with technology and control systems. At the same time, more than half of the products produced by this factory are exported. all around the world.
WABCO's 100% stake in Shandong Weiming Automotive Products Co., Ltd. means that it has become WABCO's third wholly-owned subsidiary in China. In addition, WABCO owns and operates a Six Sigma production facility in Jinan and Qingdao respectively. WABCO's fourth plant in China is a joint venture plant with Fuwa Machinery Group Co., Ltd. (FUWA), the world's largest manufacturer of commercial trailer axles, located in Taishan.
Dr. Liu Liang, Senior Vice President of WABCO Group and President of Asia Pacific, stated that "the further investment in the Jinan Plant is an important step for WABCO to expand its market in China, and it is also playing a part in the localization development strategy formulated by WABCO. A key role. WABCO's four advanced plants in China embody the determination of WABCO to participate in the local commercial vehicle market, while further strengthening our global supply chain network to ensure that WABCO's continued presence in China and globally. Customers provide high-quality, cost-effective products and services."
WABCO China is headquartered in Shanghai and has more than 1,500 employees, including local R&D engineers. In addition to closely affiliating with WABCO's global engineering R&D network, WABCO has also set up a new product R&D center in Shanghai to further enhance WABCO's differentiated advantages by strengthening local application capabilities.
XGMA Loader Parts
XGMA Loader Parts Including Undercarriage Parts , Engine Parts and Electrical parts . We can Provide Genuine spare parts and OEM spare parts . Xiagong engineering technology center is one of the industry's first national enterprise technology center, with modern means of research and development, in the wheel loader, hydraulic excavator, multi-function small engineering machinery, forklift and parts of research and development and integration comprehensive strength ranked among the top industry innovation ability, the engineering machinery hydraulic system, transmission system, work unit has a number of core technology, energy-saving technology, etc. In the process of design and manufacture of fully considering the temperature, pressure, speed, flow velocity, impact load, material wear, material properties, details such as tolerance, ensure that each piece of work of fuzhou accessories can be efficient and durable with the use of the machine, to meet user needs.
We promise to provide three packages service for the parts we sell for 3 months. Comprehensive application of ERP system, according to the product parts atlas, users only need to provide the required fittings code, quantity, and other basic information, we can accurately within 24 hours to complete the order, order, shipment and a series of operation process.
XGMA Loader Model
XGMA Wheel loader : XG958i, XG931H, XG951H, XG962H, XG958H
XGMA Skid Steer Loader : XGS08V, XG30090, XGS07R
XGMA Backhoe Loader : XG765E
XGMA Forklift Loader : XG9160,XG9280
XGMA Downhole Machine Loader :XG955HD, XG951HD, XG932HD, XG918TE, XG918T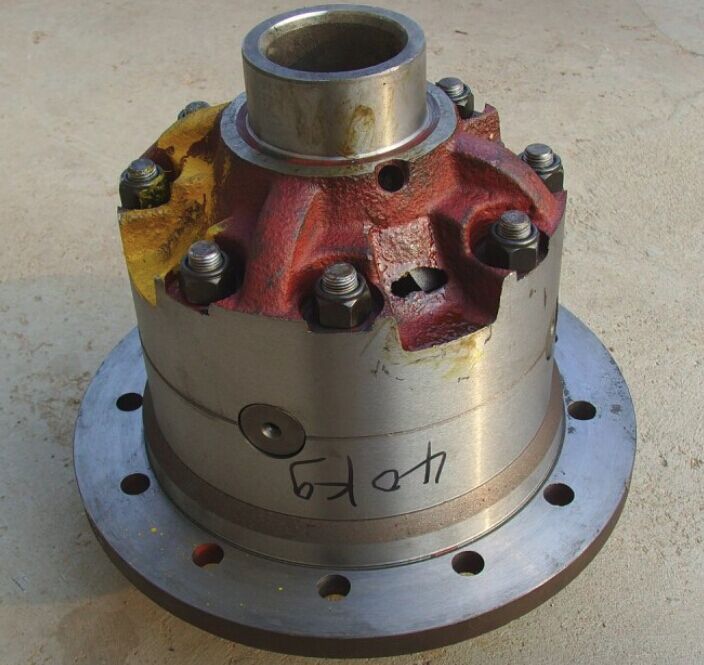 XGMA Loader Parts XG951H 51C0157 Diffirential Assebly
Other Loader Parts of China brand as below:
Loader parts: SDLG Loader Parts , Liugong Loader Parts, XCMG Loader Parts, Lonking loader parts, XGMA loader parts.
XGMA Loader Parts
XGMA Loader Parts,XGMA Wheel Loader Parts,Air Booster Pump,Oil Valve
Jining Kunpeng Construction Machinery Equipment Co., Ltd , http://www.excavatorenginepart.com