Indian steel companies are targeting auto steel demand. After the 2014 election, the new government will stimulate economic development and the auto industry will benefit. The devaluation of the rupee will drive the localization of auto steel. The development of the Indian auto industry brings new opportunities and challenges to steel companies, and the battle for auto market share will also begin.
Constrained by the deceleration of economic growth in 2013, India's auto sales continued to decline. In April, sales fell to a new low in nearly 10 years. In November, sales were 148,800 units, down 8% year-on-year, but demand for auto steels grew rapidly. The Indian Rupee has continued to depreciate. Since 2013, the rupee has depreciated 12% against the US dollar, steel imports have become more expensive, automakers have to reduce imports to reduce costs, and procurement from the local Indian market is the main reason for driving the localization of automotive steel. Maruti Suzuki India, India's largest automaker, proposed last year that by the end of FY2015, imports will fall from $2.5 billion in fiscal year 2012 to $1.6 billion. The key components targeting localization are diesel engines and transmission components, and other parts of India. Automobile companies such as Honda, Toyota and other Indian companies have also begun to increase their local steel purchases.
At present, the annual output of steel in India is about 78 million tons, while steel used in automobiles is only 700-800 million tons a year, accounting for about 9%-10%, but it is increasing by 10%-20% every year. Even during the economic growth slowdown, the market can be seen. Great potential. It is expected that India's economic development will accelerate after the election next year, and the auto industry will gain new growth.
Major steel companies such as SAIL, JSW Steel, and Putao Steel have all planned or are implementing capacity expansion. The sales of automotive steel will double in the future. In order to improve product quality, some steel mills cooperate with Japanese steel mills to introduce advanced technologies.
In the Indian automobile market, Tata Steel has the largest share. The company sells approximately 1 million tons of flat steel products each year to the automotive industry, and it expects that sales will double in the next five years. Tata Steel and Japan's Nippon Steel & Sumitomo Investment Co., Ltd. have jointly commissioned 600,000-ton continuous-annealing acrylic line for trial operation, aiming to replace imported high-grade automotive sheets, and continue to expand product structure such as auto body panels and high-strength steel sheets. Automotive market occupancy. Putao Steel plans to expand its auto steel production capacity from the current 2.2 million tons to 400-4.5 million tons in the next 5-7 years. The Steel Authority of India (SAIL) supplies about 500,000 tons of steel to the automotive sector and is expected to double its supply after completion of the modernization project. In 2010, SAIL signed a strategic and extensive memorandum of cooperation with Kobe Steel, which covers technology sharing, project investment, and other fields. The two companies plan to cooperate in the development and research of high value-added products such as automotive steel products. JSW and Japan's JFE Steel have reached an agreement on the joint production of automotive steel, which provides technical support for the production of automotive steel. Essar Steel and Kobe Steel consider setting up a joint venture to produce high value-added automotive steel sheets.
In addition, in order to better get closer to automotive customers, major steel mills are rushing to build steel processing plants in automobile production centers. SAIL plans to build more service centers. JSW Steel plans to build four processing centers, and it will work with Marubeni Japan. - The second steel processing center jointly constructed by Itochu Steel will be put into production in 2014-15.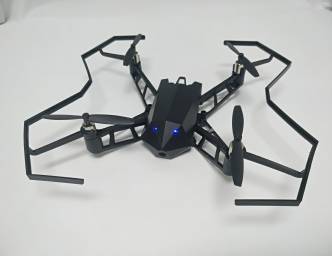 Product Description:
1. Intelligent Flight Modes
2. Visual positioning sensor makes it stably & Precisely hovered.
3. Using Barometric sensor for altitude locating .
4. DR10 is packed with the leading Sony sensor, which enables you to take 1080P 30fps Full HD videos and 8MP photos..
5. Wireless Firmware Upgrade.
6. WiFi Connection, flight controlled by App.
7. 720p real-time HD video transmission.
Tello Drone,Tello Mini Drone,Tello Drone With Wifi,Tello Mini Rc Drone With Battle
Timeplex Industrial Limited , http://www.timeplex-hk.com