[China Agricultural Machinery Network Industry News]
Agricultural insurance is related to the country's food security. This work is being "piloted". In the face of a severe situation in which international food prices have risen sharply and domestic farmers are not motivated to grow grain, agricultural insurance must be "pushed out" as soon as possible. Agricultural mutual insurance is an important part of the agricultural insurance system. Due to the lack of legal norms, the agricultural mutual insurance system is still a new topic in China. In terms of its organizational form, agricultural mutual insurance is divided into agricultural mutual insurance companies and agricultural insurance cooperatives. Let's share with you the knowledge and market status of agriculture-related insurance.
Presenting: Exploring agricultural insurance and mutual insurance
The agricultural machinery mutual insurance was launched spontaneously in Shaanxi agricultural machinery system in 2009. After 7 or 8 years of development, it gradually spread to Hubei, Hunan and Henan provinces in Zhumadian. The development model was gradually promoted to the administrative leadership, association operation and insurance profession. The marketization of people and the spontaneous and mutual assistance of agricultural operators. Let's take the example of the crawler-type combine harvester agricultural machinery mutual insurance operation in the inter-regional operation of Zhumadian City, Henan Province: Let's talk about our exploration in agricultural insurance and mutual insurance.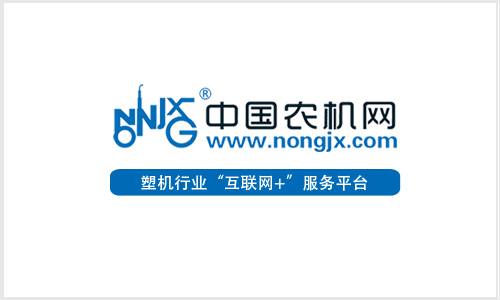 The development of agricultural machinery insurance industry needs more policy support

Try to explore the establishment of a demand-oriented, market-oriented agricultural insurance
In Zhumadian City, about 16,000 crawler-type combine harvesters (cross-zone operation 6-9 months), which participate in cross-regional operations, account for about 1/3 of the crawler-type combine harvesters across the country. They harvested all of China from Hainan to the Northeast. A city that does not produce rice has harvested more rice in China. Formed a professional agricultural industry army, with an annual gross income of more than 5 billion yuan.

According to the principle that the demand for agricultural insurance is positively related to the scale of agriculture, this agricultural industry army in Zhumadian City is a good experimental field to explore the establishment of demand-oriented agricultural insurance. In addition, according to the 2015 claims data, the accident rate of the crawler combine harvesters is about 30%, and the accident rate of transport vehicles is only about 8% (each crawler combine harvester has a truck loading and transporting).

The proportion of commercial vehicles insured by transport vehicles is close to 100%, indicating that the insurance demand for these crawler combines is also close to 100%. Therefore, Zhumadian City has established four service stations in towns and towns where the crawler combine harvesters are concentrated this year. Invite some agricultural operators to promote the mutual assistance of agricultural machinery. Explore the development of mutual assistance insurance for agricultural machinery without state subsidies or administrative promotion. At present, there are many large-scale agricultural projects and agricultural industrial projects with similar insurance demand intensity in China. There are very few attempts to market in the same way as agricultural machinery mutual insurance. However, compared with 2015, the development of the Zhumadian crawler combine harvester in 2016 has reversed. The reason is that except for the low rate when starting in 2015 (this year everyone has the psychological illusion of price increases), the administrative promotion method has caused the agricultural machine operators to have a rebellious mentality, the propaganda is still not in place, and so on, the current status of agricultural machinery mutual insurance It is also an important reason for its rapid promotion.
Try to establish a flexible and professional mutual insurance organization management model
The fundamental reason for the basic stagnation of agricultural machinery insurance as a legal insurance is the uniform national rate. The demand for agricultural machinery with low loss ratio is insufficient, let alone handling heavy insurance, and it is too much trouble to get free of charge on agricultural machinery. There is no insurance company that is willing to underwrite a farmer with a high loss ratio. The mutual assistance insurance for agricultural machinery in Zhumadian City has gradually established a flexible mechanism based on the floating rate system. It is also to say that the rate of claims is fixed, which guarantees both demand and sustainable development. Since last year, the self-service claims service has been launched for cross-regional operators, and one accident can be handled in 10 minutes via mobile phone WeChat.

This year, through familiarity with the cross-regional operation industry chain, it contacted a group of agricultural machinery service vehicle agents who followed the cross-regional operation of agricultural machinery. Not only did it do real-time surveys, real-time claims, but also real-time rescue and immediate repair. The cost of claims is basically zero. The operator who participates in mutual insurance is highly recognized for the idea that the accident can be paid immediately and does not require any formalities. It is also highly appreciated that the repair of the agricultural machinery does not cost a penny to find the service vehicle to find mutual insurance settlement. In order to prevent both moral hazard and the mutual assistance of agricultural machinery, the mutual assistance of members to supervise each other. Through the establishment of WeChat group, the machine allows the operator to take photos of the accident in the group, and simply tell the accident experience for everyone to supervise. In addition, the WeChat group has become a platform for operators to exchange valuable information with each other. Next year, we are also preparing to launch an electronic policy, which is open to crawler combine harvesters operating across the country.
Since the promulgation of the "Trial Measures for Mutual Insurance Organization Supervision", there have been many differences in understanding. First, mutual insurance can solve many problems in current commercial insurance, such as high cost, difficult claims, and misleading sales. It seems that the general public is "bitter Qin for a long time" for commercial insurance. The emergence of mutual help insurance (plus the Internet is even better), immediately gathered. In fact, mutual insurance is only a part of the mature insurance system, and social insurance and commercial insurance together constitute a social security system. It and commercial insurance can even be converted frequently. Never add two words to help solve many problems immediately. Second, mutual insurance can only operate a small group of people with low income, low premium and low security. This is not to see the special nature of China's economic development, and believes that mutual insurance in China has to return to the re-development of insurance in its infancy. In fact, China's insurance industry has benefited from the rapid development of China's economy and has rapidly accumulated talent, technology, organizational management capabilities and so on. Mutual assistance insurance should develop in such an environment not only to identify the audience, but also to be more professional, more flexible, more efficient, and more creditworthy. Either small and fine, or small and strong. If possible, continue to unite and fight in the market to create a world of their own. Rather than hoping that the market can give mutual insurance a piece of pure space (and never possible).
At present, the domestic agricultural insurance is based on the principle of "low premium, low security, and wide coverage", and the state subsidizes commercial insurance companies to operate. The proportion of subsidies in the country is high and the amount of subsidies is increasing. It seems to be booming, the industry benefits (agricultural insurance has become the "blue ocean" of the domestic property and casualty insurance industry). In fact, the distorted demand will make the majority of farmers think that agricultural insurance is a tool for insurance companies to make money, against agricultural insurance or even "collective" insurance. The company is divided into state subsidies. In the long run, it will have a huge negative impact on domestic agricultural insurance, and it will inevitably hurt the entire insurance industry. The exploration of multi-channel agricultural insurance from demand-oriented scale agriculture or certain agricultural industries is a mission that our entire industry can't wait for. China's agriculture is undergoing transformation. What we need is not only the change of the concept of "grabbing grain in the land, but also the technology of storing grain." It is also imperative to explore the insurance system that is compatible with the agricultural transformation.
After more than 30 years of rapid development, the Chinese economy has formed a strong self-characteristic, as has the insurance industry. If you don't participate in it, don't go deep into it, and analyze the elements that you don't do, relying solely on the use of the doctrine must be extensive, inefficient, even plausible, and the text is not correct. The mutual assistance insurance for agricultural machinery initiated by the private sector has undoubtedly carried out active and fruitful exploration in both agricultural insurance and mutual insurance.
Analysis of the Causes of "Cold Cold" in Agricultural Machinery Insurance Market
 
Agricultural machinery is the guarantee of agricultural life, so what is the protection of agricultural machinery? Of course it is agricultural machinery insurance. It can be said that the emergence of agricultural machinery insurance has worn an "insurance coat" for agricultural machinery that has been in the "streaking" state in the past. The three summer seasons are the peak period for farmers to be busy and the frequent occurrence of agricultural machinery accidents, to ensure the safety of agricultural machinery operators, in order to better carry out field operations. However, agricultural machinery insurance has not been well developed. What are the reasons?
Agricultural machinery insurance is very important. On the one hand, it can enable victims to receive corresponding economic compensation after disaster losses and stabilize the mood of the masses. On the other hand, it can guarantee the timely and accurate compensation funds, and prompt relevant enterprises and institutions to resume production as soon as possible. .
At present, the main risks faced by agricultural machinery and tools in use are "collision, fire, explosion, heavy rain, flood, storm, etc., which cause the loss of agricultural machinery and equipment itself". "Agricultural machinery and equipment personnel operation risk" "Agricultural machinery in the process of use The economic compensation liability caused by the three" and so on. Recently, China United P&C Insurance Hebei Branch and Hebei Agricultural Machinery Bureau opened a combine harvester liability insurance (referred to as "agricultural insurance") additional vehicle personnel liability insurance.
The main insurance targets for this type of insurance are tractors and harvesters. However, the relevant person in charge of the insurance company said that the customer's understanding of agricultural machinery insurance is not high, and has not been widely promoted.
In recent years, with the continuous subsidence of agricultural machinery purchase subsidy policy, the amount of agricultural machinery and equipment in various places has also increased substantially. At the same time, the economic losses caused by agricultural machinery accidents are increasing, and personal safety accidents are also increasing. However, with the increase of people's legal awareness and awareness of rights protection, such claims are also increasing year by year. Therefore, agricultural machinery insurance is very important. On the one hand, it can enable victims to receive corresponding economic compensation after disaster losses and stabilize the mood of the masses. On the other hand, it can guarantee the timely and accurate compensation funds and promote related enterprises and institutions. Resume production work as soon as possible.
Insurance industry insiders pointed out that the current agricultural machinery insurance still has some shortcomings in system construction, variety setting, market supervision and business operations.

Because the propaganda is not enough, most farmers have a lack of insurance awareness, and they think that their agricultural machinery is rarely on the road, and the probability of an accident is very small, so they are unwilling to insure. In addition, the insurance company's willingness to underwrite is not strong. Judging from the data currently operated by various insurance companies, due to the low insurance coverage rate and lack of scale support, the tractor payout ratio is relatively high, so the insurance company lacks enthusiasm and initiative in carrying out agricultural machinery insurance. For insurance companies, tractors and harvesters are limited in coverage.
According to the introduction of China Property Insurance staff, the current agricultural machinery insurance carries out more traffic insurance for tractors and harvesters. There are few types of products independently developed by insurance companies for agricultural machinery insurance, and there is little room for construction machinery to be insured. In addition, there is a lack of policy promotion in relevant sectors. Agricultural machinery purchase subsidy is an important part of the national "three subsidies" policy for strengthening farmers and benefiting farmers. It is of great significance to improving the structure of agricultural equipment, improving the level of agricultural machinery, and developing modern agriculture. However, there is no unified management mechanism for subsidized agricultural machinery. The entrant did not effectively transfer the risk and increased the risk of construction machinery.
The insiders pointed out that agricultural insurance is an important part of the agricultural support protection system. Agricultural machinery insurance is an important part of agricultural insurance. The development of agricultural machinery insurance is conducive to raising the level of farmers' protection and promoting agricultural intensive production. Therefore, the promotion of agricultural machinery insurance requires insurance companies to increase their investment, and also needs relevant policies to support.
This product(Concrete Batching Plant) is equipped with the storage, batching, conveying, stirring, control and other devices of various raw materials required for precast concrete, and various aggregates, powders, admixtures, water, etc. A complete set of equipment for supplying concrete in a concentrated manner than by a mixer.
Features of concrete batching plant
1.The overall steel structure of the mixing station is made of high-quality steel, which has high overall structural strength and strong stability.
2.The mixing machine adopts the twin-shaft forced mixing main machine, which has strong mixing performance, uniform mixing and high productivity.
3.Excellent pneumatic components, electrical components, etc.; to ensure the reliability of the equipment, accurate metering performance.
4.Each maintenance and repair site is provided with a walking platform or a check ladder, and has sufficient operation space. Easy maintenance and repair

Mobile Concrete Batching Plant
Mobile Concrete Batching Plant,Yhzs25 Mobile Concrete Mixing Plant,Yhzs50 Mobile Concrete Mixing Plant,Yhzs75 Mobile Concrete Mixing Plant
Shandong Zeyu Heavy Industry Science and Technology Co.,Ltd. , https://www.zeyuconcretemachine.com