Recently, Volvo Penta launched the new D8 diesel engine to continue to promote the development of the merchant shipping market.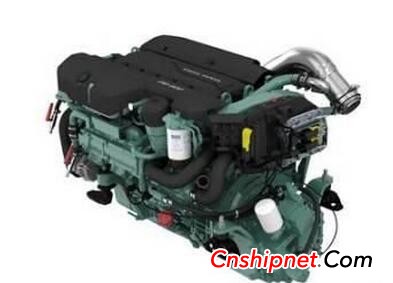 Since the global financial crisis briefly affected the world's leisure ship market in 2008, Volvo Penta has adopted a strategy of using its innovative propulsion system and controller commercial market share. Recently, after a one-day trial at the Volvo Penta Global Ship Testing Center in Krossholmen on the west coast of Sweden, Volvo Penta introduced a new D8 diesel engine to the market.
The D8 diesel engine that Volvo Penta will replace the D9 diesel engine meets the requirements of the US Environmental Protection Agency Tier III emission standards and the International Maritime Organization IMO II and EU IWW requirements. It is expected to be certified by the US Environmental Protection Agency in January 2017. The diesel engine power is 450 hp, 510 hp and 550 hp.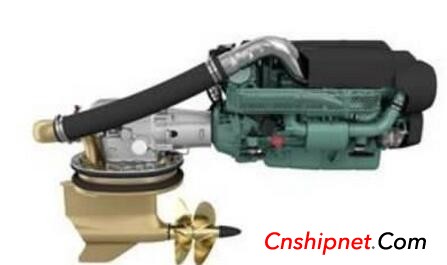 It is understood that this 8-liter diesel engine will expand the coverage power range of D6 and D11 diesel engines for use in propellers, waterjets and Volvo Penta IPS propulsion systems that require low weight and high power. The new diesel engine is designed for use in planing boats and includes high-speed patrol boats, coast guards and rescue vessels, police and ambulance ships, water taxis and high-speed passenger ferries and maritime support vessels.
The D8 diesel engine is an in-line six-cylinder with a displacement of 7.7 litres per cylinder, a twin-entry supercharger and a seawater cooling heat exchanger, and a heat exchanger made of composite material for corrosion protection. The diesel engine uses a common rail fuel injection system with a high-speed working pressure of up to 2000 bar. The fuel injection system is electronically controlled. Front injection, main injection and post injection are key aspects of the non-diesel power, torque, fuel combustion efficiency, ground noise and low emissions.
It is reported that the D8 diesel engine, drive unit and propeller will be certified by DNV-GL Classification Society. This inboard engine is also required to be certified by DNV-GL Classification Society, Italian Classification Society, Lloyd's Register of Shipping, China Classification Society, Russian Classification Society and Indian Classification Society. The engine will be delivered in June 2017.
By selecting different clamps and platforms, each Haixing Brush Machine can produce more than one types of brushes. VM70-15C is specially designed to produce disc brushes. It is equipped with two drilling heads and one tufting head, and is suitable for the production of disc brushes. It can be used to produce flat brushes too when the platform is changed.
Disc Brush Machine, Disc Brush Making Machine, Disk Brush Machine, Disk Brush Making Machine
Yangzhou Haixing CNC Brush Machine Co., Ltd. , https://www.brushmachine.nl