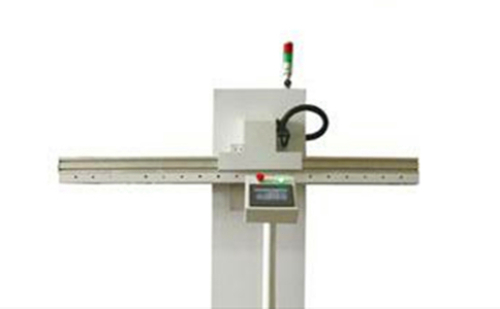 Introduction: Linear punch manipulators are unfamiliar to those who have not yet been involved, but nowadays there are many joint manipulators and linear servo manipulators on the market. If the multi-joint manipulator is looking at the high-end atmosphere, then the linear servo manipulator is also low-key connotation.

Both types of robots have their advantages and disadvantages. Today we have focused on the relative advantages of linear servo robots:

1. For a simple punching process, as the name implies, the workpiece is taken to the punch press and then the workpiece is removed. Manual operation is the most common and common method, but there are inevitable risk factors. If it is a multi-joint manipulator, it will require a left-hand feed and a right-hand feed. In total, two machines will be required. If it is a linear servo manipulator, one step is in place, and the sucker and electromagnet may be installed with clamps (according to the workpiece. And then).

2. For a company with large workpieces and the same process, it may consider to install 2 or 4 molds on the same punching machine. At this time, the linear servo manipulator will exert its advantages, and also cooperate with the molds, and install 2 or 4 molds. Arms are synchronized to greatly increase production efficiency. This pair of punches is also required.

Of course, multi-joint robots also have incomparable features of the linear robot, such as rotation, anyway, no matter what kind of robot can not be a god, it can not completely replace the artificial (perhaps in the near future can do), turnip cabbage have different Love is the best thing to find for yourself.
Source: Changzhou Yufan Automation Equipment Co., Ltd.
Peugeot And Citroen Are French Automotive Manufacturers, Part Of Group PSA.
The Family Business That Preceded The Current Peugeot Company Was Founded In 1810, And Manufactured Coffee Mills And Bicycles. On 20 November 1858, Émile Peugeot Applied For The Lion Trademark. Armand Peugeot Built The Company's First Car, An Unreliable Steam Tricycle, In Collaboration With Léon Serpollet In 1889; This Was Followed In 1890 By An Internal Combustion Car With A Panhard-Daimler Engine.Due To Family Discord, Armand Peugeot Founded The Société Des Automobiles Peugeot, In 1896.
Citroen Was Founded In 1919 By French Industrialist André-Gustave Citroën(1878–1935). In 1934, The Firm Established Its Reputation For Innovative Technology With The Traction Avant. This Car Was The World's First Mass-Produced Front Wheel Drive Car, But Also One Of The First To Feature A Unitary Type Body, With No Chassis Holding The Mechanical Components.
We Supply The Peugeot And Renault Spare Parts For More Than 5 Years Worldwidely. Peugoet Car Models Such As 206 207 305 306 307 308 405 406 504 505 508 3008 4008 J5 Boxer And So On. Citroen Car Models Such Like Ax C2 C3 C4 C5 C6 Cx Zx Xsara C-Elysee Quatre And So On.
Peugeot And Citroen
Peugeot And Citroen,Citroen Body Parts,Peugeot Body Parts,Citroen Engine System
Jinan Catop Auto Parts Co., Ltd , https://www.jncatop.com